Communicating neutron scattering on Neutron News
The latest editorial of the journal Neutron News tells about the importance of communicating neutron scattering as well as how communication officers around the world collaborate.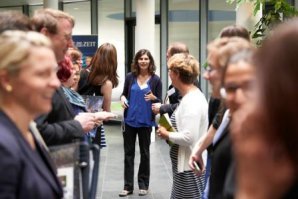 Inês at PARI2015. © Schürmann, TUM.
Inês Crespo, 25/01/2017
Communication is essential for raising awareness of the research being carried out in neutron facilities. In the editorial of the new Neutron News issue, Inês Crespo – SINE2020 Information Manager, tells how communication officers around the world are working together to promote neutron scattering.
Some of the highlights of this collaboration are the website Neutronsources.org as well as the workshop on Public Awareness of Research Infrastructures (PARI).
You can read the editorial on the Neutron News page.